Wednesday, August 22, 2007

Daniel Britt Interviews Bill Ewing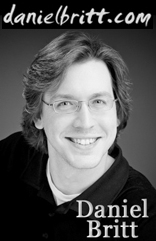 Download Now
Podcast Episode Summary

Daniel interviews Bill Ewing, former VP of Columbia Pictures/Sony

I talked to Bill Ewing today about his new film, "End of the Spear." We also talked about his time at Columbia and the role of Christians in filmmaking.

Here is a short sketch of his work:

Bill Ewing, Producer of End of the Spear
President of Every Tribe Entertainment

Bill Ewing is president of Every Tribe Entertainment and the producer and co-writer for the soon to be released feature film End of the Spear.

He served as Senior VP of Production and Administration, Columbia Pictures, for 15 years and worked on numerous films including Awakenings, A League of Their Own, Air Force One, Men in Black I & II, Stuart Little I & II, The Patriot, and Spiderman. Ewings production career began in the mid-1970s with the Dino DeLaurentis production of King Kong and Sandy Howard's production of Meteor. Prior to his time at Columbia, Ewing was an actor in several films and television series, including Johnny Got His Gun, The End, Little House on the Prairie, and Korg, 70,000 B.C. He recently made his directorial debut with the Lifetime film Christmas Child.

Ewing resides in Los Angeles with his wife, Susie. They have a grown son, Blake, who attends UCLA.



About danielbritt.com Daniel Britt Interviews Podcast

More Religious Podcasts